U16 Regional Challenges
---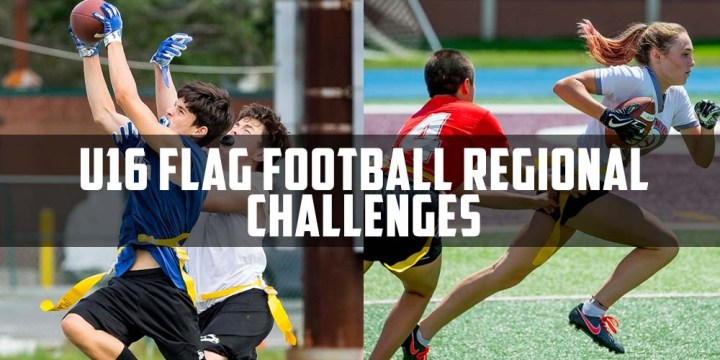 image from www.footballcanada.com
The U16 East and West Regional Flag Challenges help introduce players and coaches to tournament-style competition as they test their skills against neighbouring provinces. The events help athletes develop as they work towards the under-18 national flag football championship as well as the Canadian Flag Football League (CFFL) and national team competition.
Football Alberta sends both a girls and boys team to the U16 West Challenge.
Tournaments typically run late July/early August.
For more information on past and present Football Canada U16 events please visit the Football Canada website.